About Us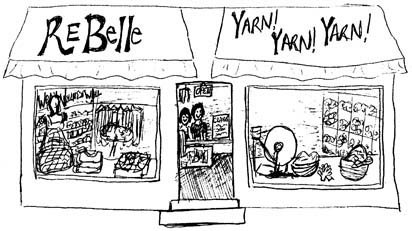 Original store idea. Drawing by Sarah Hood in 2006.
Sarah Hood and Robyn Wade were childhood friends who decided to turn their love of yarn and DIY into a business so in 2006 they moved back to their hometown of Lexington, Kentucky to open ReBelle. Originally located on S. Limestone Street across from UK's north campus, ReBelle started as a knitting shop and boutique of handmade items emphasizing reuse (the name ReBelle is a play on the idea of re-beautification, turning trash into treasure.) While many of the boutique items have disappeared from the shelves to be replaced with yarn, the environmental focus remains. ReBelle is an eclectic fiber arts shop that specializes in natural fibers (think wool, alpaca, cotton, linen, hemp, silk, nettle, and more) and brilliantly dyed colors. ReBelle has been located at 225 Rosemont Garden since 2012. ReBelle offers supplies and classes for knitting, crochet, spinning, dyeing, tapestry weaving, cross stitch, and embroidery.
---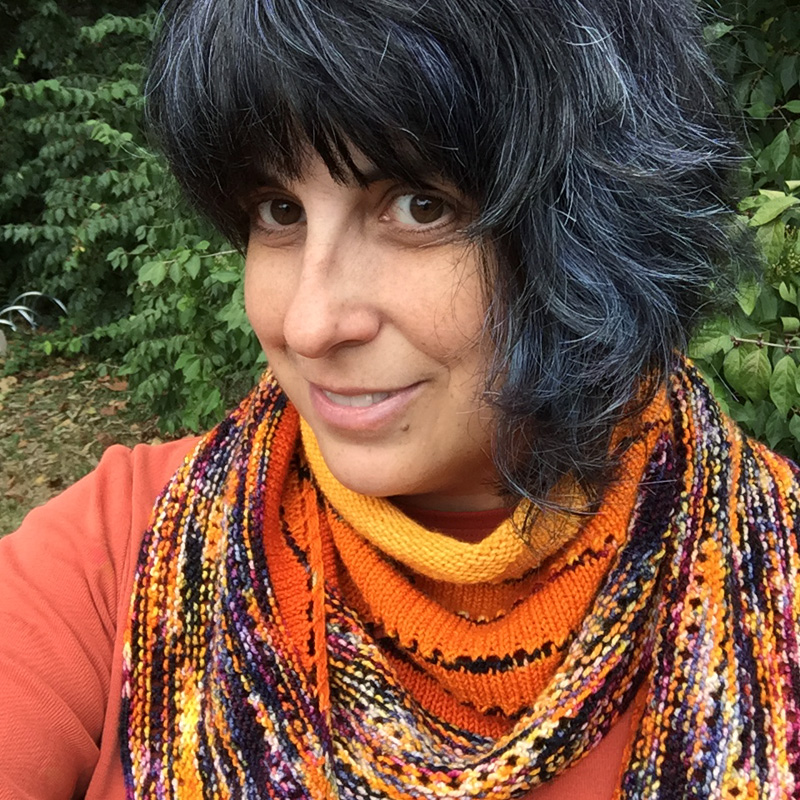 spingirl

DeviantStitches
Robyn is co-owner of ReBelle who has a passion for community art projects, a love of urban trekking, and she's a board game enthusiast. Robyn's favorite colorways tend to be saturated jewel tones in blues, greens, and purples, although, lately, she's been developing an appreciation for pastels and neutrals. When knitting, she gravitates toward shorter projects, accessories like hats and mitts, but also loves larger projects, especially shawls. Robyn's favorite part of working at ReBelle is teaching, both classes and one-on-one. "I love teaching classes where the students really connect with each other and form lasting friendships, it's cool to see those bonds form over a common love of fiber."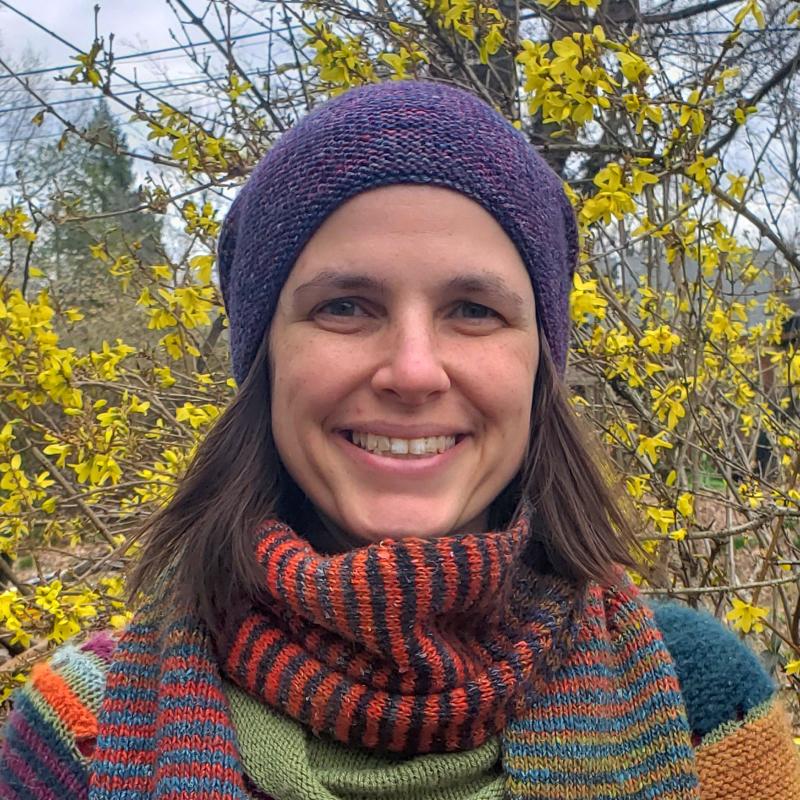 SarahMade
Sarah is co-owner of ReBelle. She is our own personal color specialist who leads a double life as both a yarn shop owner and a midwife! Sarah enjoys making practical items like sweaters, afghans, hats, and anything for kids. Not surprisingly, our Color Specialist loves doing colorwork in her knitting so anything that incorporates more than one color catches her eye. She loves bright saturated colors, especially magenta, but has begun to appreciate the contrast pop that a nice neutral can make in a colorwork project. The next time you come in the shop and need a little help picking the right palette, ask for Sarah. She's excited to help!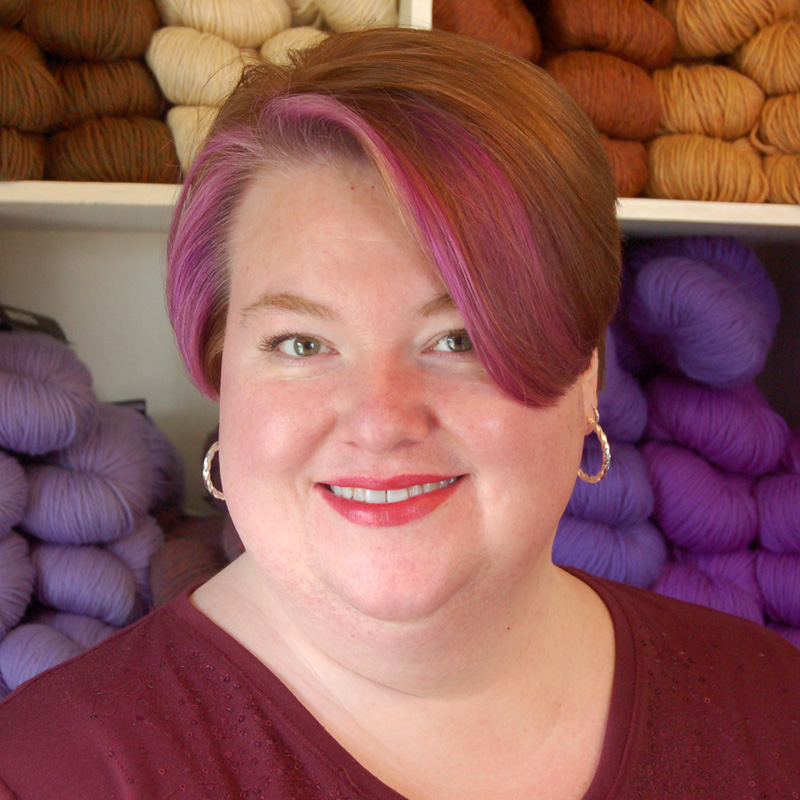 Raellyn
Raellyn is our resident crochet expert. She likes knitting and crocheting hats, mitts, shawls, and cowls. When not at the shop, Raellyn enjoys spending time with her family, exploring new places, letterboxing, and baking (if you need a cake for a special occasion, Raellyn is the person you want to talk to!) Raellyn is a favorite with our customers and we are so thankful to have her on our team! When working at the shop, Raellyn deeply values her day to day interactions with customers. She says, "Helping them work through challenges and enjoy their hobby more brings me a lot of satisfaction and gives me pride in the work I do."
---

JenniWhoLived
Jenni is a research coordinator by day and a freelance writer by night. She enjoys knitting, especially colorwork hats and kids clothes, playing board games, writing the ReBelle newsletter, and loitering at the shop.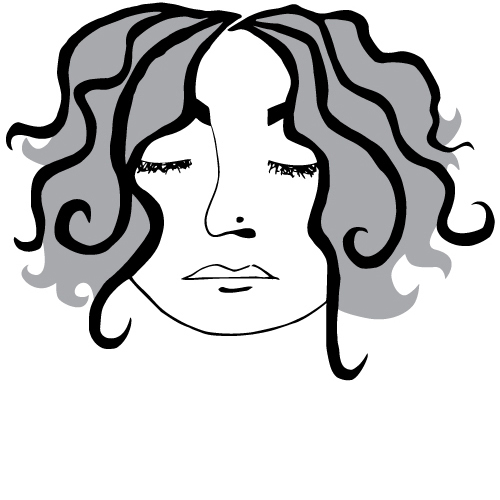 Zabet
Zabet is co-founder of the local Stitch 'n Bitch (est. 2003), but knits only when it's below 70°F. She regularly does layout design for knitting pattern books, booklets, and PDFs. Her current obsessions are f‑bombs and making uselessly niche stickers. Zabet helps us update the website whenever we manage to get around to it!